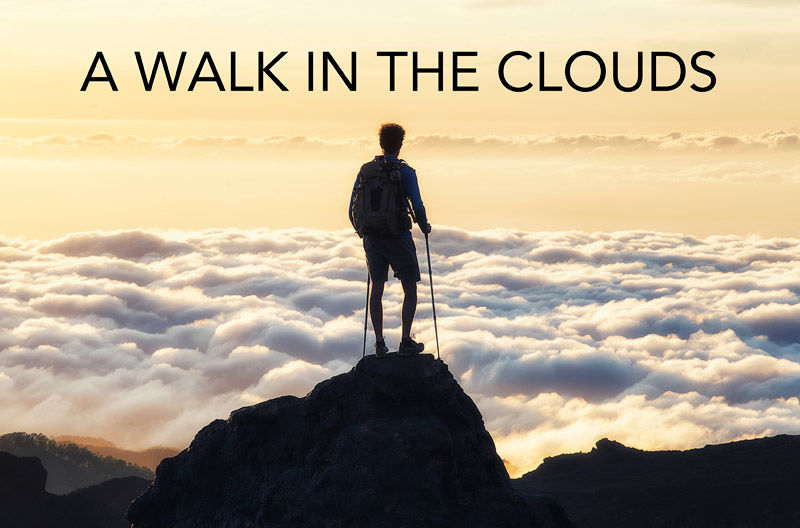 Since I arrived to Tenerife island, my attraction for it hasn't stopped growing. Along the last years, I have been exploring the island and finding some of the many hidden gems it hides. However, this I am referring to today is not a secret at all, but rather one of his hallmarks.
When I am showing the island to somebody or I stop to talk with a tourist in the Teide National Park, one of the things they are mostly impressed with (apart from the stunning orography) is having the clouds under their feet, that sea of clouds looking to be separating the divine and the earthly. Who can't be amazed when driving up by the Esperanza road, all covered with clouds, suddenly see how all of them disappear clearing the view to the majestic Teide view.
To find the sea of clouds resting in La Orotava valley is not rare to happen. To a lesser extent, it's also easy to enjoy looking south, over the cities of Candelaria, Güimar or Arafo between others, or that one caressing the Anaga mountains pushed by the north winds. And the same could be everywhere in the island when the thermal inversion favors the clouds to settle at altitudes lower than usual.
I find it really appealing to see all these clouds passing or melting under my feet. It's just something that makes me feel better, stronger or even younger :) A mix of peace brought by the reigning silence when witnessing such scenes and, at the same time, a feeling of euphoria for living something unique as ephemeral.
I have made a selection of some of these moments I have enjoyed throughout the last years, moments of which I keep a sweet memory. I hope you like them.